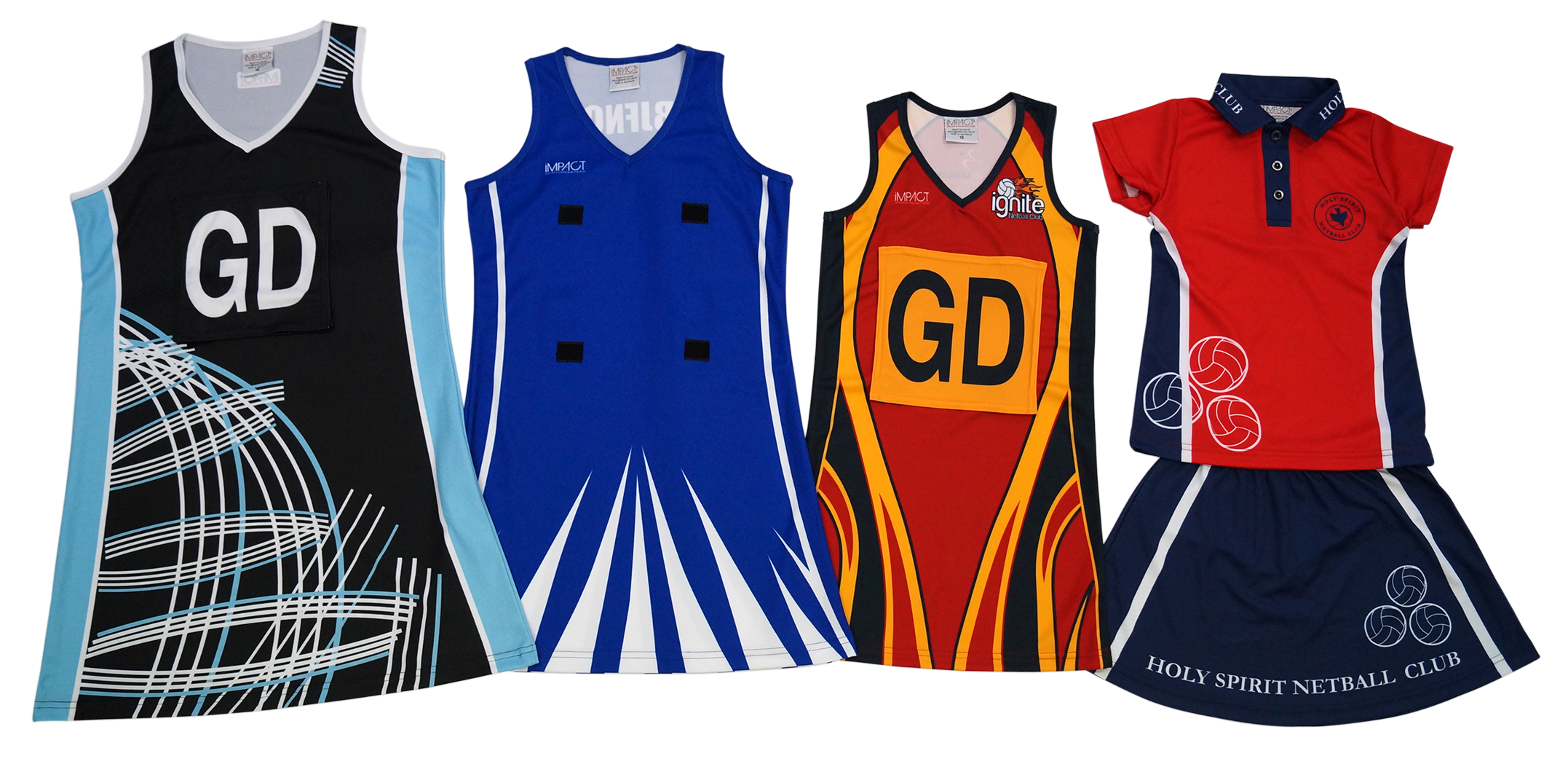 Netball uniforms and dresses
At Impact Sports, we manufacture all three main types of Netball uniforms. These include the traditional two piece, the one piece with built in undies, and "A" Line.
Custom designs for netball uniforms or dresses
With a variety of designs available, you can choose the netball uniforms that best suits your club or team. All of our netball uniforms and dresses are manufactured in either LYCRA or extra heave weight polyester mesh fabrics and supplied with optional bibs sets.
Call us today on 03 9879 4111 or Email us and we will be happy to assist.