We have four of our most popular bags below but if you would like to see more please look at the Grace Collection and Gear For Life Ranges.
The Grace Collection bags can custom made in various other colour combinations For this the min order is 100 bags.
All the bags can be either screenprinted or embroidered.
Min order of 20 bags.




Don't see any bags that suits your club? Please take a look at our suppliers links below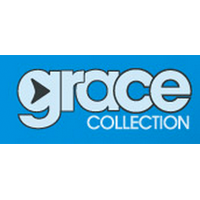 Grace Collection
Browse through to see a great assortment of bags / backpacks etc available in great colours.
We can also customise any of these bags to make them unique for you.
Qty min is 100 bags.
---
Stellar Sports Bag
FEATURES
Large centre compartment with U-shaped opening
Front zippered pockets
Large zippered pockets at each end
Removable, adjustable shoulder strap
Strong carry handle with wraparound and velcro closure
Studded base for durablility
FABRIC
600 denier nylon
APPROXIMATE SIZE
65cm (W) x 29cm (H) x 30cm (D)
STANDARD DECORATION AREA
Top Panel: 26cm (W) x 18cm (H)
Front Panel: 16cm (W) x 8cm (H)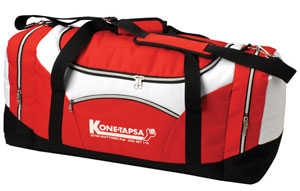 ---
Sunset Sports Bag
FEATURES
U-shaped opening
Zippered end compartment
Webbing handles with Velcro cuff
Removable, adjustable webbing shoulder strap
Studded base for durability
Baseboard
Capacity: 52 Litres
FABRIC
600 polyester with PVC backing
APPROXIMATE SIZE
65cm (W) x 31cm (H) x 26cm (D)
STANDARD DECORATION AREA
Top Flap: 26cm (W) x 17cm (H)
Bottom Panel: 17cm (W) x 8cm (H)
Ends: 13cm (W) x 13cm (H)
Reverse Side: 17.6cm (W) x 17cm (H)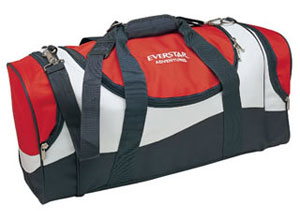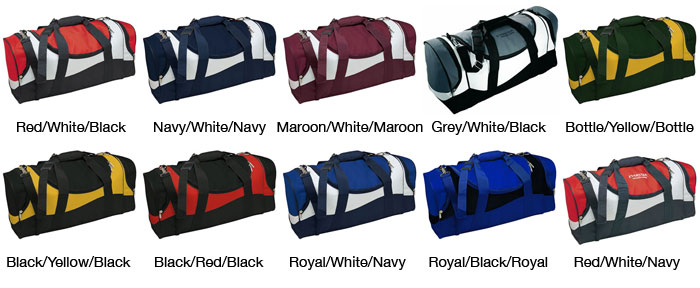 ---
Fortress Sports Bag
FEATURES
Large centre compartment with U-shaped opening
Top and front zippered pockets
Large zippered pockets at each end
Removable, adjustable shoulder strap
Strong carry handle with wraparound and velcro closure
Studded base for durability
FABRIC
600 denier nylon
APPROXIMATE SIZE
65cm (W) x 27cm (H) x 27cm (D)
STANDARD DECORATION AREA
Top Panel: 20cm (W) x 10cm (H)
Front Panel: 9cm (W) x 5cm (H)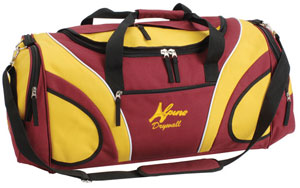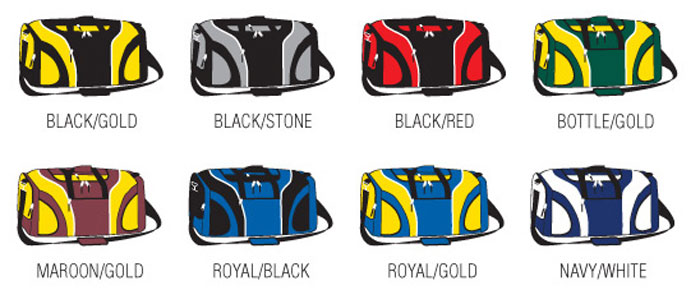 ---
BE1479 Sports Bag
FEATURES
Main compartment with zipper closure
One zippered pocket on both sides
One front large zippered pocket with a hole for earphone
Adustable, padded straps with carry handle
FABRIC
600 denier nylon
APPROXIMATE SIZE
56cm (W) x 32cm (H) x 30cm (D)
STANDARD DECORATION AREA
Top Panel: 14cm (W) x 8cm (H)
Front Panel: 9cm (W) x 6cm (H)