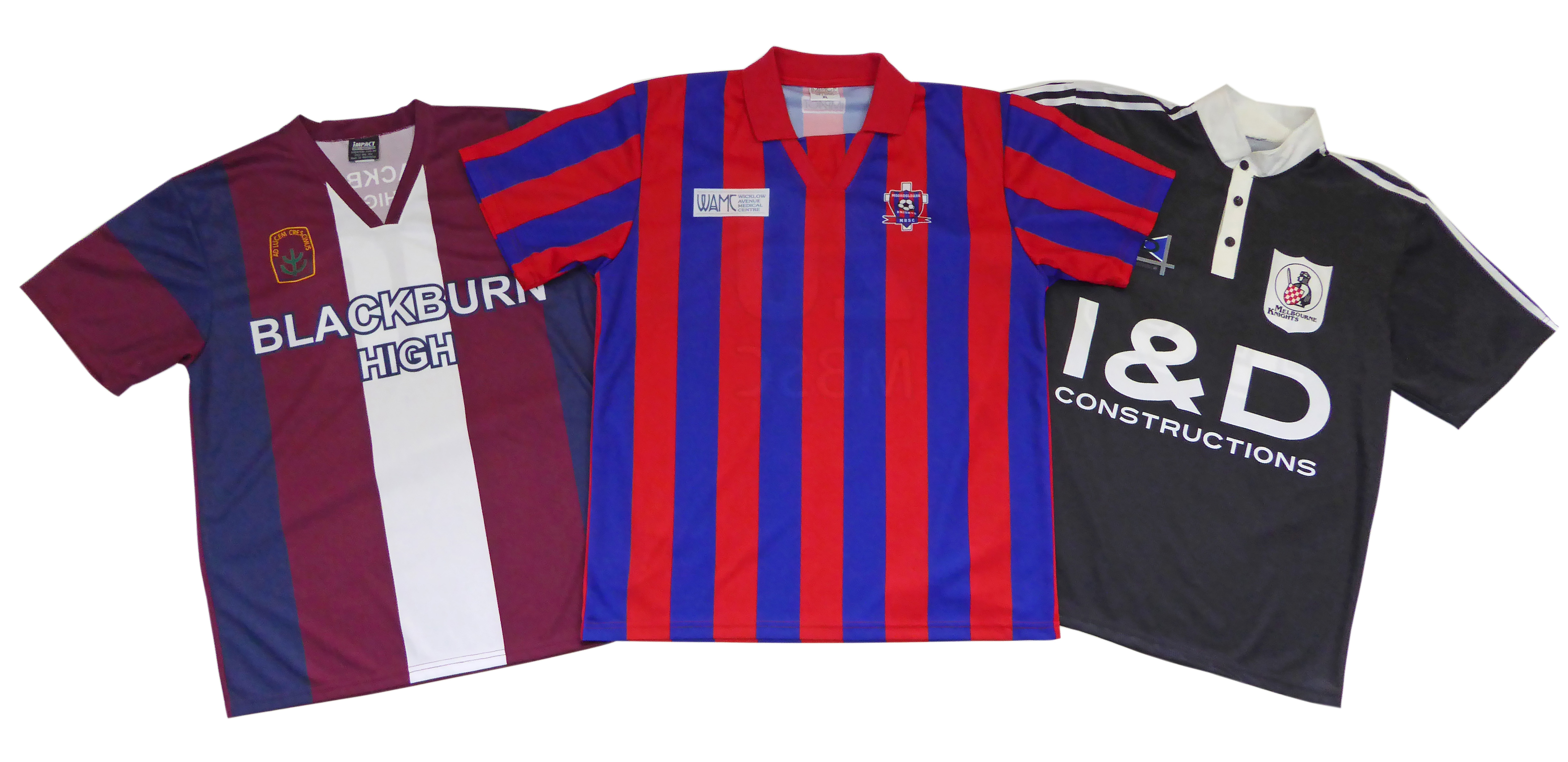 Soccer uniforms in a variety of designs
Impact Sports Promotions manufactures and designs soccer uniforms in Melbourne, Australia. We also manufacture soccer strips for clubs and teams throughout Australia.
You can either choose one of our designs for soccer uniforms below or we can help you create a unique soccer strip for you club or team. We can match colours to your existing soccer uniforms and necklines but if you can't find what you are looking for, Call us on 03 9879 4111 or Email us and we will be happy to assist.
We also supply Covo Soccer Gear and some other stock uniforms and club packages including tracksuits, hoodies, fleecy jackets, jumpers, drinks bottles and stubby holders, to name a few We also carry stock soccer uniforms from Covo and Bocini.Please contact us for more information.