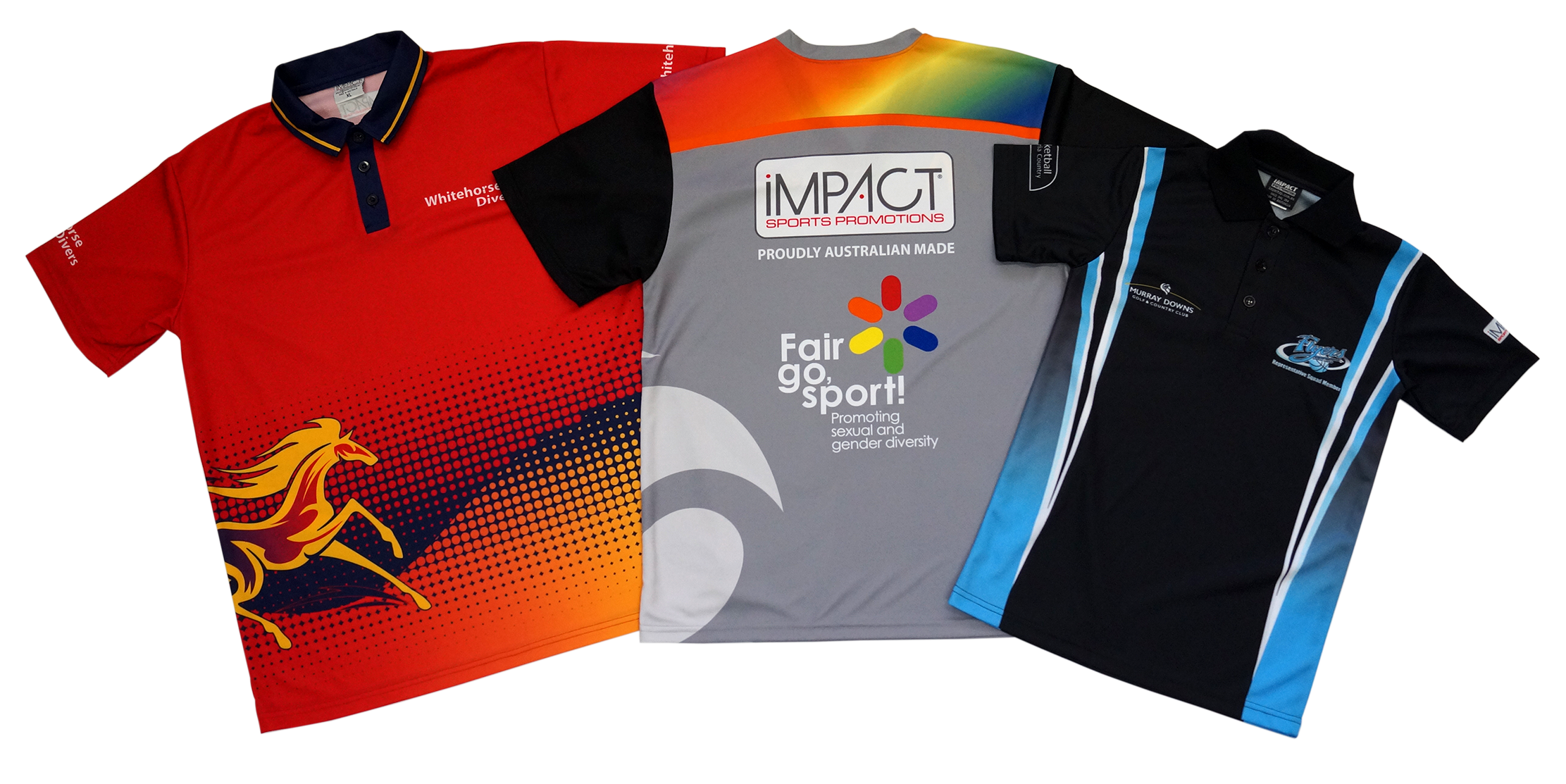 Australian made polo shirts for sporting clubs and teams
Impact Sports Promotions has a variety of designs available in polo shirts. These make for an excellent addition to your club or team uniform. They are also ideal to be worn for training, or something to be worn when travelling to and from practice. Our polo shirts are Australian made, and are an excellent choice of apparel for your club or team. Also popular for corporate events or trade shows.
Polo shirts in a variety of colours and designs
Our polo shirts are available in a variety of styles. We have the set in sleeve style, or the raglan sleeve style. You can choose from these designs and styles for range of sports, or we can help to create something custom. Call us today on 03 9879 4111 or Email us and we will be happy to assist.